Updated 1/5/22
For the most accurate information, please read the entire SignUp Genius description.
Register to Swim with SignUp Genius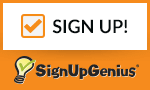 All below swim times require a reservation

The time you register for INCLUDES the locker room time.

Thirty and forty-five minute swim sessions are available.

Additional dates/times are added every Tuesday.
POOL SCHEDULE
LAP LANE OR DIVING WELL SWIMMING
MONDAY - FRIDAY
8 AM - 9:30 AM
11:30 AM - 1 PM
SATURDAY 1/8/22 - 2/12/22 & 2/26/22 - 3/26/22
Lanes may be shared. This includes children with an adult. If the child is
not a lap swimmer an adult must be in the water with the child.
FAMILY SWIM AND DIVING BOARD USE
Reservation required using the SignUp Genius link above
LIMITED SATURDAYS AND/OR NON-SCHOOL DAYS (M-F)
Check SignUp Genius every week to see if available. Additional dates are added every Tuesday.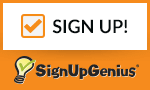 SCHEDULED POOL CLOSINGS
Quick Pool Schedule Updates
For quick updates on the pool schedule, such as unscheduled closings, follow us on Twitter or Facebook!
FHPS Aquatic Center Twitter
FHPS Community Services Facebook
Private and Semi-Private swim lessons are available. Please call or email Paula for more information. pcarlson@fhps.net